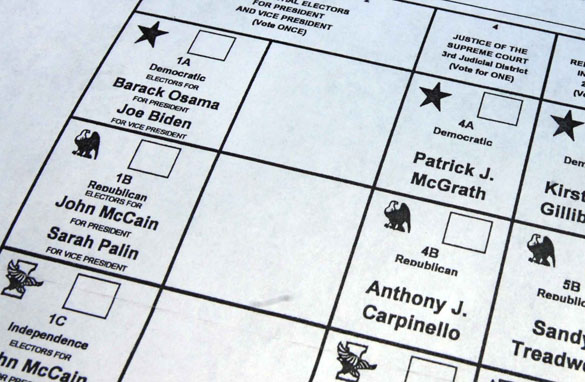 The
Albany Times Union reported this weekend
that Democratic presidential candidate Barack Obama's last name was spelled "Osama" on 300 absentee ballots mailed in Rensselaer County last week.
According to the ATU story, a GOP Commissioner admitted that three staff members proof the ballots.
What are the chances of hitting "s" instead of the correct letter "b?" About 4% (or 3.84% to be exact).