Speaker Silver also addressed the Reform Day crowd, echoing some of Governor Spitzer's points on campaign finance reform but displaying less enthusiasm and more caution.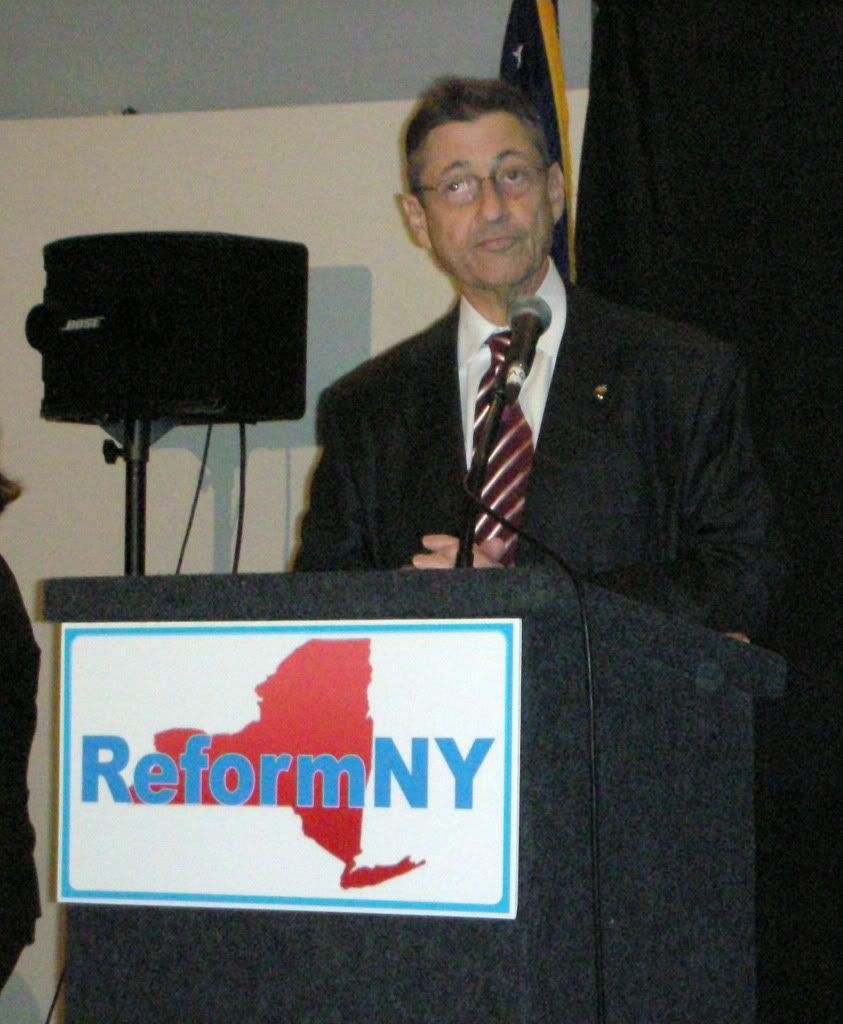 Silver also announced that he and Assembly Minority Leader Tedisco (who also spoke) had struck a deal on a package of changes to the Assembly rules. The press release is
here
. The reforms don't represent the kind of transformative change we have been advocating, but it is encouraging that the issue remains on the agenda, and many of the changes are positive (if small).
Some highlights:
Upon introduction, all bills must first be referred to a regular standing committee before they can be sent to the Rules Committee;
Bills introduced during the first year of the session will automatically be considered ready for passage during the second year (the bills will automatically be on their third reading, for you wonks out there);
The majority will no longer get one more member on each committee than their proportion of the Assembly would dictate (though, as Tedisco noted, the Assembly still fails the math portion of the test because any fraction of a person in the calculation is automatically rounded up);
The Committee on Ethics and Guidance will create an ethics training course for members and staff.
**We did notice that the number of members on most of the committees has CREPT UP during this round of rules changes. You may recall that one of our
criticisms of the rules
of both houses of the Legislature is that members are assigned to too many committees, rendering them far less likely to attend most committee meetings and hearings, develop expertise through committee work, or otherwise devote themselves to the time-consuming work necessary to create effective committees.
While the addition of 39 committees slots isn't the worst thing the Assembly could have done, it does represent a backslide that we hope to see reversed.